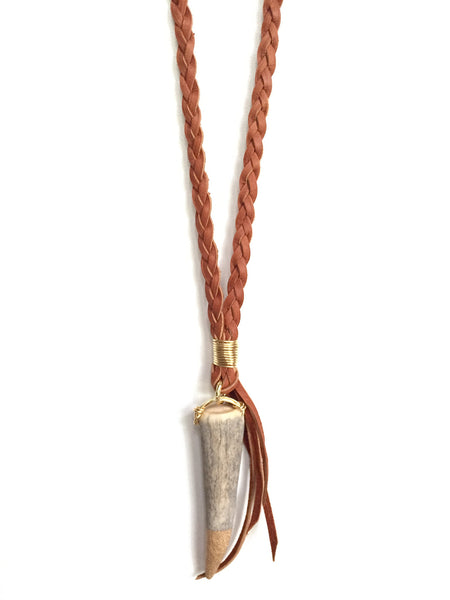 Mystic Antler Tip Necklace
A modern and trendy take on one of natures great beauties, the antler. Naturally shed antlers found in the woods around Aspen, CO. A shed antler is seen as a sign of wisdom, courage, and luck in a new journey ahead; for when the animal has shed its antler, it has grown spiritually and physically into a new stage of life.
Made with: deer antler tip and braided deer skin leather.
Approximately 34''.
Due to the unique nature of the naturally shed antlers used in our designs every piece will reflect its own personality. Variations may occur in the shape, color and texture of each individual antler tip, making each piece truly unique and one of a kind.